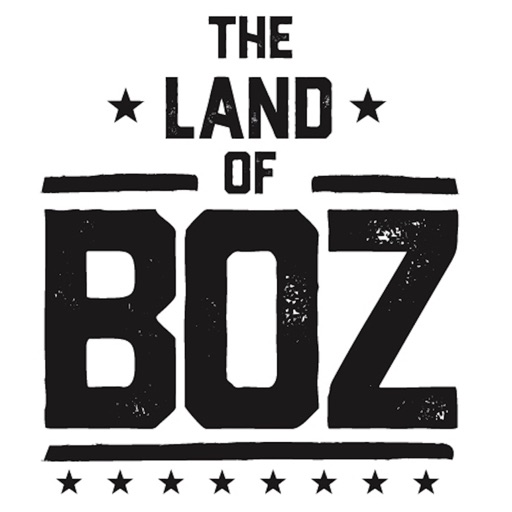 🙏🏻🙏🏻🙏🏻If you like what I'm doing please support the art (Patreon, Amazon, Paypal, Venmo): www.patreon.com/jeffbosley
🙏🏻🙏🏻🙏🏻 Content is free and podcasts can be found at #Spotify, #iTunes, #Patreon and #Podbean!!! Patreon can also be linked to your podcast app via RSS copy/paste. Tons more content and ways to support my relentless Hollywood pursuit: www.patreon.com/jeffbosley  
***SHOW SUMMARY***
Tuesday Nov 9, 2021
-Where have I been? Summary of 2 years of absence in less than 3 minutes.  
-Today in history: Devil Dogs and 1-handed pushups….
  -Jeff's journal  
-New life perspective infusing future show and segments and me.  
-Fitness rant: USE Gym Jones, BioLayne workout builder, Carbon Diet App and/or Centr app.  
-Be able to take care of your woman.  
-Nerd talk: Ryan Reynolds' 'Free Guy'.  
-Cowboy Term or Sex Term with Scott Seagren  
-Amazing!!!!! Thank you everyone for your love and support. Here we go….  
www.instagram.com/thelandofboz www.instagram.com/thejeffbosley www.twitter.com/thejeffbosley www.facebook.com/welcometoboz fans@jeffbosley.com www.jeffbosley.com  
Just 2 bucks a month truly impacts my life and my ability to create.
➖➖➖➖➖ —DESCRIPTION—
'The Land of Boz' with Jeff Bosley Join me at www.patreon.com/jeffbosley for daily shows, for everything I aim to offer you from my lifetime of crazy experiences. Whether it be operating as an Army Special Forces Green Beret, serving as a firefighter or the decade + I've been acting and filmmaking….I aim to entertain, educate and motivate in all I do.
Email: fans@jeffbosley.com